Karwa Chauth has special significance among all hindu festivals in India. It usually falls on the fourth day of purnima in the month of kartik . it will be celebrated on October 13. Married wonen observes fast for whole day and prays for the husbands long life and security.
Read More : Amazing Health benefits of Insulin Plant
It is considered auspicious for all Hindu ladies  to apply heena on that day and plays a important role in enhancing beauty of their hands.
1. Circular designs
Circular designs of mehandi are very easy to apply and look beautiful and appealing on our hands. you can simply start by drawing a circle and fill it with different patterns.
2. Semi circular Pattern
Semi circular patterns are again very easy to draw and looks nice and elegant on your hands
Read More : Tips and Tricks to Attract Wealth with Vastu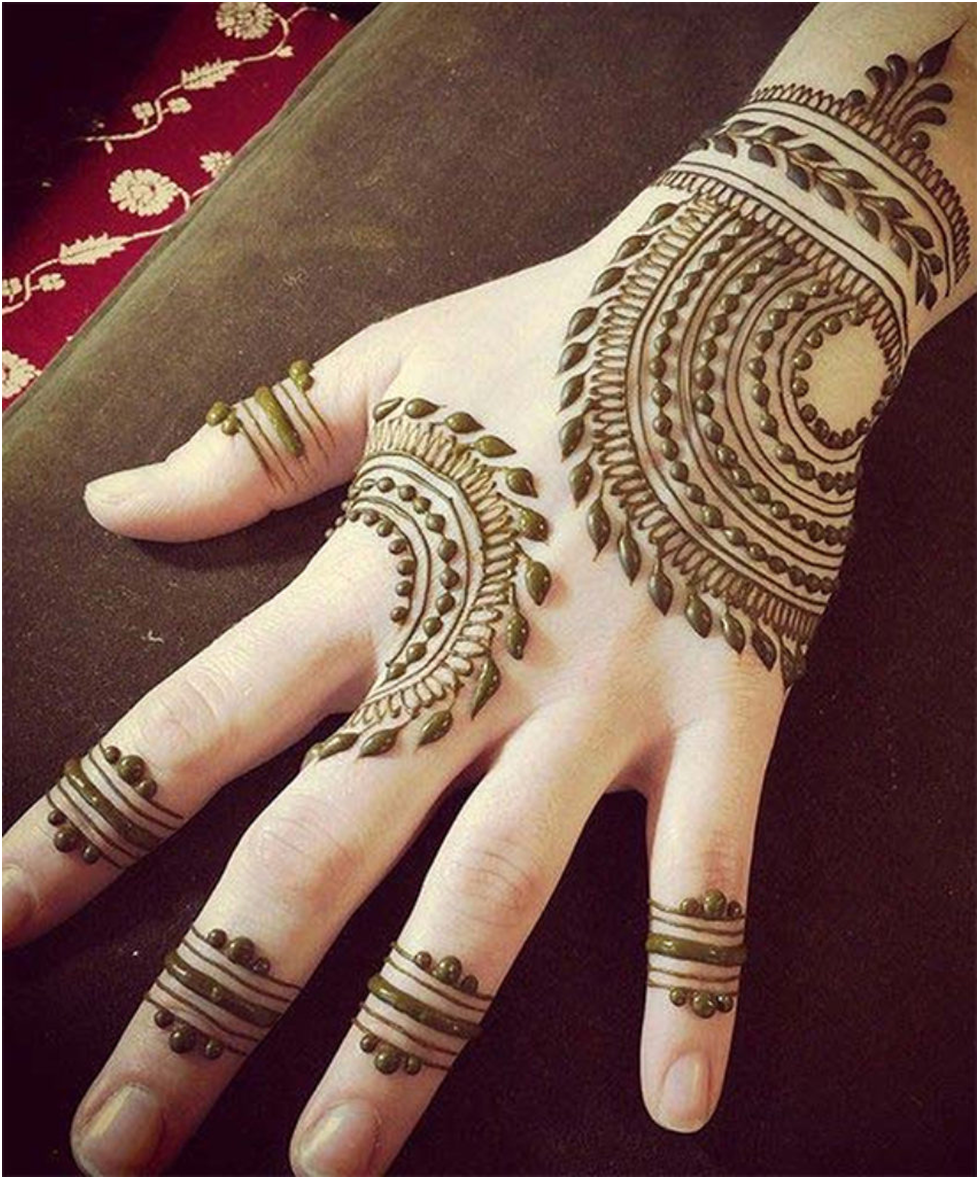 3. Mesh Pattern
Mesh pattern designs are one of the popular designs of mehandi now a days . it can easily draw on your hands by just drawing criss cross lines and fill it with leaves , hearts or small dots
4. Arabic Design
Arabic designs of mehandi are quite famous for their artwork and pattern it will provide bold designs and fill your hand with grace and beauty. majority of designs of Arabic mehandi are full of leaves, bones , birds and flowers
Read More : Best Books of Law of attraction
5. floral Pattern
Floral patterns represents joy and happiness and are most common designs of mehandi to follow which look very beautiful and elegant on your hands.
Read More : Major benefits of Butter Milk